Discover the benefits of the titanium laser
That's it, you've made up your mind, you want to free yourself from the drudgery of shaving or temporary hair removal to finally permanently wax your body or your face.
You may have heard of the Titanium Laser, a real revolution in permanent laser hair removal and voted best laser of the year in 2021! You wonder how this laser really changes from other techniques that you know and surely practice.
Lazen answers your questions concretely and present 4 points, the added value of the Titanium laser.
1- Lazen Titanium is effective for all skin/hair colors
Before Lazen Titanium:
Fair skin with down or very light hair did not have access to permanent hair removal. Similarly, very dark skin had to do dozens of sessions with questionable effectiveness and significant risk of burns.
With Lazen Titanium:
Lazen Titanium acts on all phototypes (very light to very dark skin) and all hair colors, even very light ones. Indeed, Lazen Titanium devitalizes the protein that feeds the hair regardless of its size, color…
2- Lazen Titanium works continuously
Before Lazen Titanium:
Old lasers target the difference in melanin between the hair and the skin. These old lasers must therefore be adjusted according to the difference in melanin…but the skin is often irregular, the pigmentation also varies and the hairs can also be of different color and texture depending on the areas treated….With these old lasers, the risk of burns is greater depending on the irregularities of the skin and hair.
With Lazen Titanium:
Lazen Titanium uses three wavelengths simultaneously and denominates the protein that feeds the hair. The adjustment of the laser is therefore completely continuous and regular on the area to be depilated. This setting is automatic with Lazen Titanium and specific to the size and phototype of the area to be depilated. The treatment remains comfortable and can be done at any time, provided you respect the sun avoidance of 72 hours before and after the session.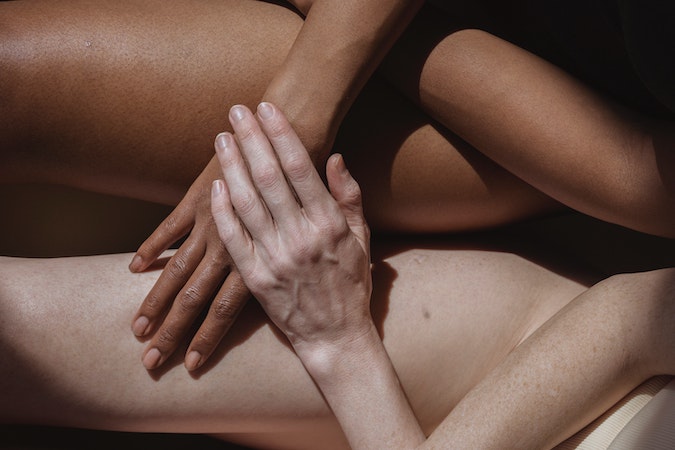 3- Lazen Titanium is comfortable (and no longer requires numbing cream)
Before Lazen Titanium:
Older lasers can be so painful that they may require numbing cream two hours before waxing….and even with this numbing cream, the feeling can be like "rubber band dropping on the skin"… more like old lasers work hair by hair, the treatment time is long… In short, old lasers can unfortunately be painful.
With Lazen Titanium:
As the Titanium laser no longer acts by burning, but by sweeping, the sensation remains comfortable. In addition, the Lazen laser is very fast. Half-legs can be made in a few minutes with Lazen Titanium…against more than 20 minutes with less modern lasers.
4- Lazen Titanium also acts on tanned skin (with sun removal for 72 hours before and after)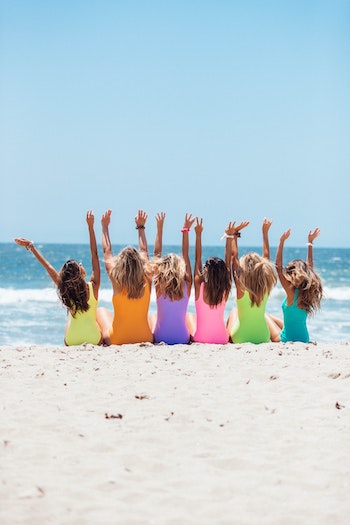 Before Lazen Titanium:
IMPOSSIBLE to treat tanned skin with old lasers! Total ban on going out in the sun during the treatment which can last several months (even if only on the terrace of a café in winter…)
With Lazen Titanium:
You can treat your beautiful tanned skin provided you respect the sun avoidance 72 hours before and after your session. Practical common sense and very useful when you love the sun (while protecting yourself)!
Lazen Titanium is therefore a real revolution for permanent laser hair removal! Comfort, efficiency, speed, Lazen Titanium works for all phototypes and all hair types. The best is still to do a test during a free discovery session :
Découvrir d'autres articles :
Cryolipolysis to lose weight
Cryolipolysis as a slimming technique Cryolipolysis is a renowned slimming technique that remains poorly explained. Remember that cryolipolysis according to Lazen Cryo acts in the most natural way possible by: * Degrading adipocytes (fat cells): phenomenon of...
Lazen Cryo : a booster for a more toned body and face
Discover the benefits of cryolipolysis You feel like you're doing everything you need to feed your body healthy, get it moving, do regular physical activity, but despite your regularity and your willpower, it's as if your body refuses to change, to regain a more...