Permanent ZEN laser hair removal for all skin types and hair
Do you want permanently soft and clear skin, fast and painless and enjoy the sun (even in winter) ?
Lazen hair removal, the Zen laser hair removal is:
Permanent hair removal on light, tanned, dark skin…yes, all skin colors! United Colors of LAZEN!
Soft skin from the first session whatever the color of your hair, your skin;
The assurance of permanently freeing hair, without pain, at unique prices in Paris, in 5 to 7 sessions on average;
Relaxation self-hypnosis bonuses.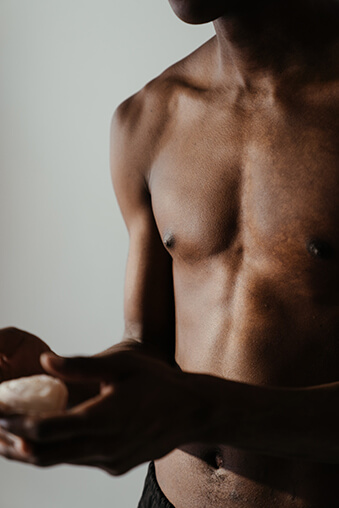 All skin types
Whatever the color of your skin, your hair, Lazen, the Zen laser gives stunning results from the first session
All seasons
Do you want soft, clear skin and enjoy the sun? It's possible with Lazen 72 hours before and after the session!
For all genders
Suitable for everyone, Lazen the Zen haire removal laser is painless and five times faster
Unique prices
Lazen, the Zen hair removal laser, is the best technology at unique prices in Paris. Attractive packages and special offers for every season!
Questions about lazen hair removal?
+ How should I prepare for a Lazen session?
If your skin has taken the sun, wait 72 hours without exposing yourself and come as you are. Lazen, the Zen laser acts quickly and comfortably. No need to apply an anesthetic cream or worry before the session.
+ How does a Lazen session take place?
Very zen 😉 The Lazen team welcomes you, listens to you and puts its experience at your service. A Lazen session is fast. Thanks to our expert protocols you can resume your activities right after the session in a very zen way…
+ I am transitioning, does Lazen apply to me?
Lazen welcomes and accompanies all people of all genders. The transformation process induces the disappearance of hair on the body and face. Lazen is the best current solution to do it in the most comfortable and fast way possible.
+ Why does the Lazen laser not burn?
Titanium technology denominates the protein that feeds the hair. It does not target the color difference between hair and skin and therefore does not burn.
+ Why is the Lazen laser three times faster?
Titanium technology combines three wavelengths and works by "sweeping" the area to be tweezed. It is therefore no longer a question of hearing the off-putting "hair by hair" beep of old lasers. Scanning provides very fast yet effective treatment.
+ I am a man and I have a lot of hair. What does Lazen offer?
Lazen, the Zen laser is for all skin types, all seasons, all genders. The results are amazing and lasting from the first session. The hairs fall a few days after the session and this, in a permanent way. 
The average is 7 to 10 sessions to depilate men's skin permanently and comfortably. As everyone is unique, your Lazen protocol will be unique, too!
+ I have fair skin and my hair is more like down. Am I at risk of regrowth?
Lazen, the Zen laser is for all skin types, all seasons, all genders. The results are amazing and lasting from the first session. 
On average, 5 to 7 sessions are necessary, sometimes one to two additional sessions for down and light hair, abundant hair, more resistant areas… 
The Lazen team is trained to adapt its protocols to your needs and make you benefit from the better result permanently.
«The friendly and professional welcome for an amazing result! Freed from hair in a really cool way!
Thanks !»
«Amazing this painless hair removal laser! I'm a bit snug…as a bonus, it works very well on my fair skin!»
«I understood why I hesitated for so long to do permanent laser hair removal… to adopt Lazen Titanium technology. In the top !»
Are you ready to reveal your body?